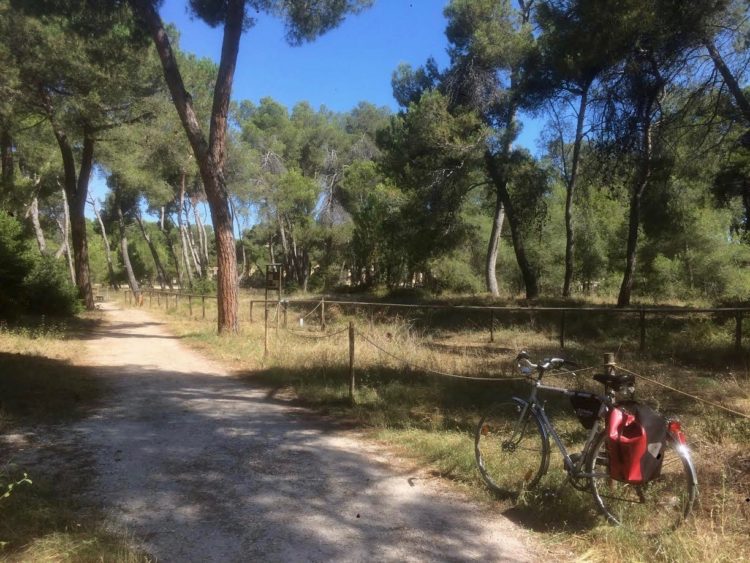 La pedalata nel pineto 


Lunghezza
4 Km


Difficoltà
Facile, pianeggiante
Fondo
Ciclabile asfaltata


Google Maps

https://bit.ly/302JVhj

Poco più di 4 km, partendo dalla Suite 269, attraversando il centro città, per poi arrivare alla Riserva naturale Pineta dannunziana, quasi tutto su ciclabile. Passando sul ponte ciclopedonale più grande d'Italia.
Il punto di partenza è piazza della Repubblica, a pochi metri dalla Suite 269. Da qui lungo corso Umberto I ecco la riviera: facile, direzione sud, tutto ciclabile. Dal Ponte del Mare nelle belle giornate si offrono il blu del mare Adriatico, la Majella e il Gran Sasso.
Dopo la bella discesa, la ciclabile prosegue. A piazza Le Laudi, viale Luisa d'Annunzio porta verso l'Aurum ex liquorificio oggi centro multimediale. L'edificio è stato costruito nel 1910 e il nome de liquore è stato coniato da Gabriele d'Annunzio.
Alla rotatoria, a sinistra l'ingresso alla Riserva, eco dell'antica selva che caratterizzava la costa. "La caratteristica dominante è la presenza delle tre specie di pino: Pino d'Aleppo, Pino Marittimo e Pino Domestico. Numerose sono le specie autoctone e alloctone" come si legge nel sito della Riserva.
All'interno della pineta ci sono percorsi dedicati alla bici, su sterrato ben battuto.
Autore: Alessandro Ricci (1974) giornalista free lance, inizia con "Il Messaggero" Abruzzo nel '94. Collabora con testate regionali e nazionali, cura l'ufficio stampa per enti pubblici e privati. Cura il progetto Borracce di poesia ® dal 2007
.
.
.
Pedalling in the city-woods

Length
4 Kms
Difficulty level

Easy, flat
Route

Paved bike path
Google Maps
https://bit.ly/302JVhj


Just over 4 kms, starting from Suite 269, crossing the city center, to reach Pineta dannunziana Natural Reserve, almost all on cycle path. Enjoying the largest cycling-pedestrian bridge in Italy.
The starting point is piazza della Repubblica, a few meters from Suite 269. From here along corso Umberto I here is the riviera: easy, southbound, beautiful bike path. On sunny days the view from Ponte del Mare bridge offers the blue of the Adriatic sea, the Majella mountain and Gran Sasso, the highest peak of the Apennines.
After the descent, the cycle path continues. Once arrived at Piazza Le Laudi, Luisa d'Annunzio street leads to the Aurum, a former liquor factory, nowadays a multimedia center. It was built in 1910 and the name was conceived by the poet Gabriele d'Annunzio.
At the roundabout, on your left you have the entrance to the wood, an echo of the ancient forest that characterized the coast. 
 "The dominant characteristic is the presence of the three species of pine: Pino d'Aleppo, Pino Marittimo and Pino Domestico. Here you can find numerous native and allochthonous species" as stated in the Reserve website. 

Within the pine forest you can find unpaved but well-kept cycle paths.
Author: Alessandro Ricci (1974) freelance journalist since 1994. He's contributor to regional and national newspapers, handles the press office for public and private institutions. He has started the  Borracce di poesia ® project in 2007.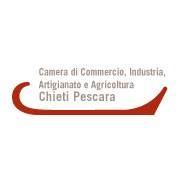 "Intervento finanziato con il contributo della Camera di Commercio Chieti Pescara"