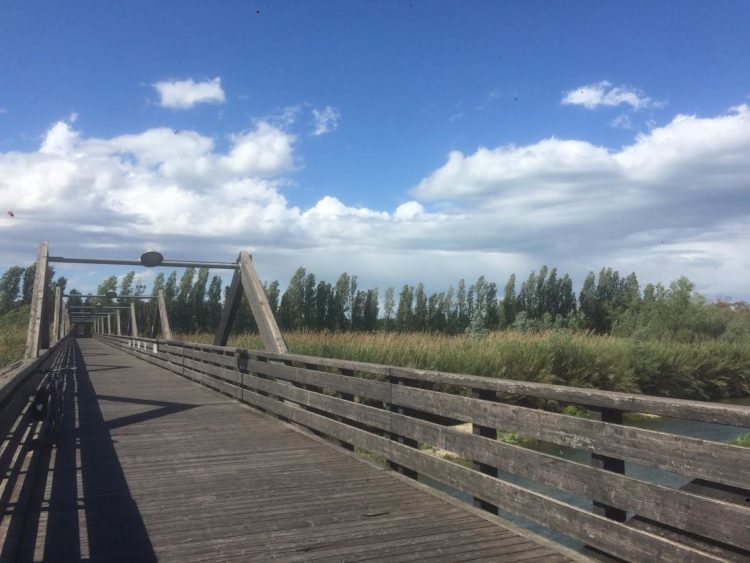 Da Pineto a Giulianova (in due tappe) 


Lunghezza
Dalla Torre di Cerrano a Roseto degli Abruzzi
15 Km
Dalla stazione di Roseto degli Abruzzi alla stazione di Giulianova
14 Km

Difficoltà
Facile
Fondo
Asfalto, brevi tratti di sterrato battuto
Google Maps
Dalla Torre di Cerrano alla stazione di Roseto degli Abruzzi
https://bit.ly/2xUL6lW



Dalla stazione di Roseto degli Abruzzi ala stazione di Giulianova
https://bit.ly/2Z6o7Rb
NB: la traccia indicata fa riferimento alla statale perché al momento in cui scriviamo ci sono ancora tratti in via di realizzazione della ciclabile Bike to coast. Ma di fatto è più semplice di quanto sembri, da Pineto basta seguire sempre il lungomare con la maggiorparte dei tratti ciclabili già realizzati.
Nota sul trasporto bici
La bici pieghevole viaggia sui treni senza sovrapprezzo. Se si è su un treno regionale con vagone o spazio dedicato per la bici, la stessa va posizionata lì, piegata. Non essendoci lo spazio apposito, va posizionata dove non arreca disturbo ad altri passeggeri.
Questo percorso si collega a Da Pescara alla mitica Torre di Cerrano per continuare ad esplorare questo tratto di costa. È diviso in due tappe, con la comodità di altre stazioni ferroviarie di riferimento: oltre a quella di Pineto-Atri ci sono quella intermedia di Scerne di Pineto (a 5 Km da Pineto-Atri) e poi quella di Roseto degli Abruzzi (a 15 km da Pineto-Atri) e quella di Giulianova (a 30 km da Pineto-Atri).
Il percorso è facile, sempre tutto pianeggiante e in prevalenza su ciclabile. Dalla stazione di Pineto-Atri dunque si prosegue sul tracciato su asfalto indicato anche dai cartelli Ciclovia Adriatica.
Passato il piccolo ponticello in ferro si prosegue su Lungomare dei Pini, sempre su ciclabile costeggiando il mare e sempre con tratti di spiaggia libera, fino alla fine della riviera, dove si incontra un breve sentiero in sterrato, ben battuto (sono in corso i lavori per il ponte sul fiume Vomano). 

Si può scegliere il sentiero percorrendolo fino ad un sottopasso (via Dora Baltea), girando a destra verso nord e dopo il ponte sul fiume Vomano scendere subito a destra per collegarsi al tratto che porta alla ciclabile sul mare (nel tratto in discesa l'asfalto è un sconnesso e ha tratti brecciati). In alternativa si prosegue su asfalto fino alla prima traversa utile che porta sulla riviera.
Seguendo sempre la ciclabile, dal lungomare si raggiunge facilmente la stazione ferroviaria di Roseto degli Abruzzi.

 Da Roseto degli Abruzzi qui è tutta ciclabile su Lungomare Trieste, poi lungomare Roma e lungomare Trento, fino a costeggiare una serie di Camping e a raggiungere la Riserva naturale del Borsacchio e il lungo ponte in legno sul Tordino, da dove nelle belle giornate, con il mare alle spalle, si ammira la catena del Gran Sasso.
Autore: Alessandro Ricci (1974) giornalista free lance, inizia con "Il Messaggero" Abruzzo nel '94. Collabora con testate regionali e nazionali, cura l'ufficio stampa per enti pubblici e privati. Cura il progetto Borracce di poesia ® dal 2007.
.
.
.
From Pineto to Giulianova (two stages)
Length

From Torre di Cerrano to Roseto degli Abruzzi railway station
15 Kms
From Roseto degli Abruzzi railway station to Giulianova station
14 Kms
Difficulty level

Easy, flat
Route
Mostly paved bike path, road, short unpaved path
Google Maps

From Torre di Cerrano to Roseto degli Abruzzi railway station
https://bit.ly/2xUL6lW


From Roseto degli Abruzzi railway station to Giulianova station
https://bit.ly/2Z6o7Rb


Note on bike transport
Free transport for folding bikes. You don't need a proper ticket for your bike. Once on the train you have to carry your bike already folded and place it in the appropriate wagon: you can find it on Regional trains, marked in the timetables with the bike icon. Otherwise you can place it in a space where it doesn't bother other passengers.
You can link  From Pescara to the legendary Torre di Cerrano  route with this one to continue exploring the coast, mostly served bu cycle-path. 

You can divide it in two stages, choosing several railway stations to plan it well: in addition to Pineto-Atri you have the intermediate one of Scerne di Pineto (5 Kms from Pineto-Atri); Roseto degli Abruzzi (15 Kms from Pineto-Atri); Giulianova (30 Kms from Pineto-Atri).
Please note: the track refers to the Statale road. At the time of writing they are still working to the Bike to coast path. By the way, it's a very easy way. From Pineto just follow the sea side with most of the cycle paths already built.
Then, the route is easy, always flat and mostly on paved cycle path. From Pineto-Atri station, therefore, continue on the asphalt track also indicated by the Ciclovia Adriatica signs.
After the small iron bridge, continue along the seaside, up to the end of the promenade: you will find a short unpaved track, you can recognize it thanks to the bicycle sign.  Otherwise you could also ride on the parallel road. Choosing the unpaved one you will reach an underpass (via Dora Baltea), then just turn right and pass the bridge over the Vomano river. At the end, turn right: there's a short hill, just follow it and reach the cycle-path (please pay attention, the asphalt here could be in bad conditions, they are still working to complete the cycle-path). You could also avoid it and just continue after the bridge and choose whichever street that leads to the seaside.
Pedalling on the seaside you can easily reach the Railway Station or continue riding up to Giulianova.  
And now, enjoy the seaside cycle-path, reach the Borsacchio Nature Reserve and the long wooden bridge over the Tordino river, from where on sunny days you could admire the Gran Sasso chain.
Author: Alessandro Ricci (1974) freelance journalist since 1994. He's contributor to regional and national newspapers, handles the press office for public and private institutions. He has started the  Borracce di poesia ® project in 2007.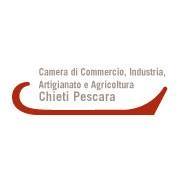 "Intervento finanziato con il contributo della Camera di Commercio Chieti Pescara"